Our Commitment
Level 3 Diploma for Residential Child Care – England
Level 5 Diploma in Leadership and Management- Residential Services (England) Managers only.
My Choice Bridging Award (AQA unit accreditation) via our training centre
Our commitment extends to ensuring all staff are supported to undertake and complete the Level 3 Diploma for Residential Childcare – England
The Leadership & Management Level 5 (for Residential Childcare England) is undertaken by Deputy and Care Managers only.
There are one to one sessions and diploma workshops organised and facilitated by a qualified full time Diploma Assessor and Internal Verifier. These sessions take place at our dedicated training centre. The assessor is able to work directly on a one to one basis with staff at the homes. This facilitates projects and observations on staff practice. It enables staff to reflect on their practice and aids development and learning. Workbooks are also provided to achieve the awards.
All the courses at My Choice are reviewed on a regular basis to ensure staff are kept up to date and practice remains at a high standard and in line with requirements from Ofsted.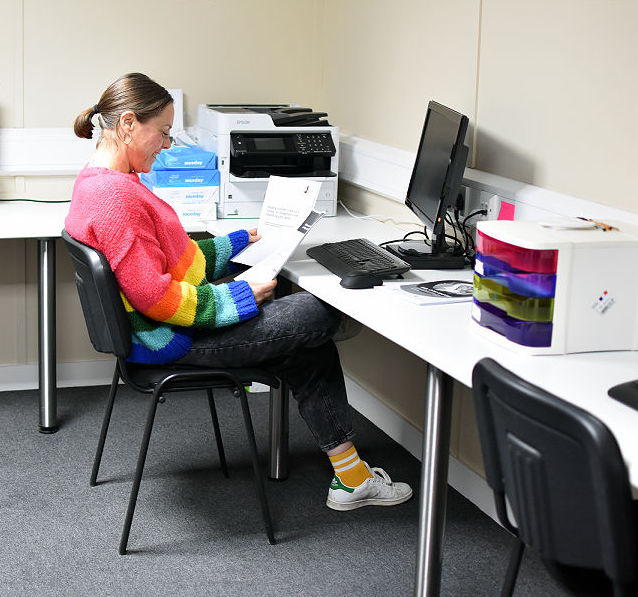 Employee Introduction Scheme
My Choice places great importance on the recruitment of experienced employees and we believe that you are the best people to understand the skills and qualities, which are required to work within the Company. We therefore operate an Employee Introduction Scheme, which is open to all employees, except Directors and HR.
If you know someone, who is experienced, suitably qualified and possesses the skills to work with young people, you could receive a cash award of £500.00 (subject to deduction of PAYE) made to you when you recommend a candidate who joins My Choice following your introduction.
Perkbox

Perkbox is an online employee happiness platform that looks after employees financial, physical and emotional wellbeing. To help employees stretch their salary further, we offer a number of Perks for money off a range of things from restaurants to your weekly shop. We also offer an Employee Assistance Helpline where you can speak to a trained professional for mental, financial and legal support and also offer fun and interactive courses from Litmos Heroes for Personal Development. To look after yourself physically, we have a number of gym and healthy food discounts, as well as give you access to Boxx, online fitness videos with meal plans and advice.
Conditions for Payment of the Award
For an introduction to qualify for the Scheme, you must refer a candidate in writing, or by e-mail to Human Resources and provide their name (prior to their application), and give them the Head Office telephone number and tell them to mention your name when they telephone in.
This bonus cannot be backdated; it is not applicable to employees either already within the company or who are re-recruited having previously worked in the company.
The 'recruited employee' will need to be employed and have successfully completed their 6-month probationary period, before you will receive the reward.
If the 'recruited employee' is employed on a casual basis (i.e. not on a permanent basis), the reward will be £50.
You, the 'recruiter', must still be employed by the company at the time you become eligible to receive the reward.
If more than one employee refers the same candidate, only the first referral received by the HR Department will qualify.
The employer reserves the right to consider which referrals to pursue.
Temporary and casual workers are not permitted to participate in this scheme.