Mandatory Training Programme
The My Choice mandatory training programme includes:
to be completed within 6 months
My Choice Induction – Head Office (2 days) and Home including on-line training
Fire Safety
Child Protection
Child Sexual Exploitation
On-Line Safety
Preventing Bullying
Prevent Duty
Child Protection Part 1 – The Safeguarding Role of the Residential Care Worker
Care of Medication Foundation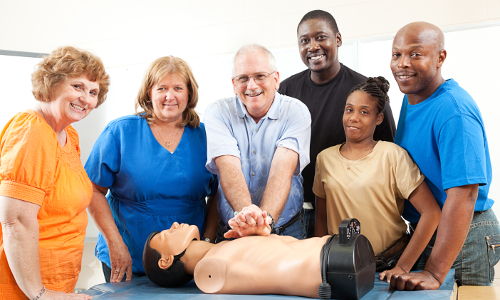 Christine Bradley is a consultant and trainer in the field of therapeutic work with children and young people. She is a trained psychologist and specialist child care worker.
To be completed within 12 months
Child Protection Part 2 – Protecting Young People: Street Gangs, Sexual Exploitation & Child Trafficking
Team Teach Training – Intermediate
Emergency 1st Aid at Work
Food Hygiene
Fire Safety/Fire Warden
Self-Harm
Outcomes Star
There are numerous other training courses available that can be accessed and supported. All information regarding training and development is stored on our People HR systems.


Following the completion of the above induction and mandatory training, the following courses are planned for all staff:
Equality & Diversity
Child Focus Sessions
Level 3 Diploma for Residential Child Care – England
Autism & Young People Advanced
Young People Alcohol Drugs & Solvent Misuse – Signs & Symptoms
Understanding Adolescent Behaviour Part 1 & Part 2
Preparation for Independence & the Transition to Adulthood
Diploma Workshops
Sexual Exploitation (The Wise Project)
Supervision Skills
Health & Safety
Understanding & Caring for the Traumatised Young Person
Promoting Positive Mental Health in Young People
Promoting Emotional Resilience in Young People
Consultations and needs led assessment training with Christine Bradley
Restorative Justice
Appropriate Adult/Advocacy
Because I Can't Be Arsed
Staff & Secondary Traumatic Stress
Promoting & Supervising Contact
Health & Safety Management
Managing Multiple Priorities (Managers & Deputies)
First Aid at Work (3 days for Managers & Deputies)
Working Together to Safeguard Children (For Managers)
Therapeutic Practitioners Award (12 month course for nominated staff members only)
• Module 1 – Mental Health & Attachment
• Module 2 – Effective Listening & Communication Skills & One to One Work
• Module 3 – Anti-Oppressive Practice LGBT & Equality
• Module 4 – Young People & Advocacy
• Module 5 – Young People Suicide & Self Harm
• Module 6 – NLP
• Module 7 – Solution Focused Brief Therapy
• Module 8 – Good Practice / Managing Multiple Priorities
• Module 9 – Theraplay
• Module 10 – Preparing Young People with Independence